A COMMUNITY OF DISCIPLES, A PLACE FOR ALL.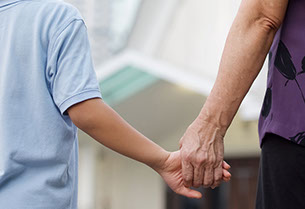 25 & 26 January 2019
Third Sunday of Epiphany
THIS WEEK'S
WORSHIP SERVICES
READINGS:
Psalm 113, Amos 3:1-8; 1 John 1:1-4
COLLECT:
Almighty God, whose Son revealed in signs and miracles the wonder of Your saving love: renew Your people with Your heavenly grace, and in all our weakness sustain us by Your mighty power;
through Jesus Christ our Lord.
Amen.
Saturday Evening Service • 25 Jan • 5pm
Sermon: Reunion Conversation
Speaker: Rev Martin Jungnickel
Scripture: Ecclesiastes 3:1-13; Luke 22:7-30
Combined Bilingual Services • 26 Jan • 10am
Sermon: Commissioned Messengers
Speaker: Ps Thong Tang Hiong
Scripture: Isaiah 6:1-8; Luke 10:1-9
NEXT GEN | HEARTBEAT YOUTH
~ Youth to join adult services this week ~
OTHER REGULAR SERVICES
FILIPINO: Sun, 1:30 pm | TAMIL: Sun, 9 am
SJSM is developing an integrated facility within our existing premises which will serve both the young and the elderly, and will provide opportunities for intergenerational bonding. Called Project Spring‐Winter (PSW), it will comprise two major components – Spring (childcare facility and services); and Winter, (nursing home and eldercare services).
For information on how to donate to PSW, click here.
To find out more or sign up as a volunteer click here.
Developing Strong Foundations for a Lasting Marriage
Dates : Feb 1, 8, 15, 22, 29,
Mar 7, 14 (Retreat)
Registration closes 12 Jan 2020.